Discussions
The discussion feature in Thrive allows you to ask team members questions in regards to a specific project, communicate with the people who need to be involved in decision making, allows for private or public discussions, and keeps the history of those conversations with the project instead of on someone's email, who no longer works with you.
The feature is included in all project modules, safety incidents, nonconformance, requisitions and may be added to select custom modules.
Anatomy of a Discussion
---
The basic premise around a discussion is to create a conversation. There are two types of conversations you can create: Public and Private. In addition to the types of conversations, there are also multiple conversation threads that can be created.
Public
Public conversations are available for anyone with access to the page to read and contribute to. They can add themselves to conversation threads and comment.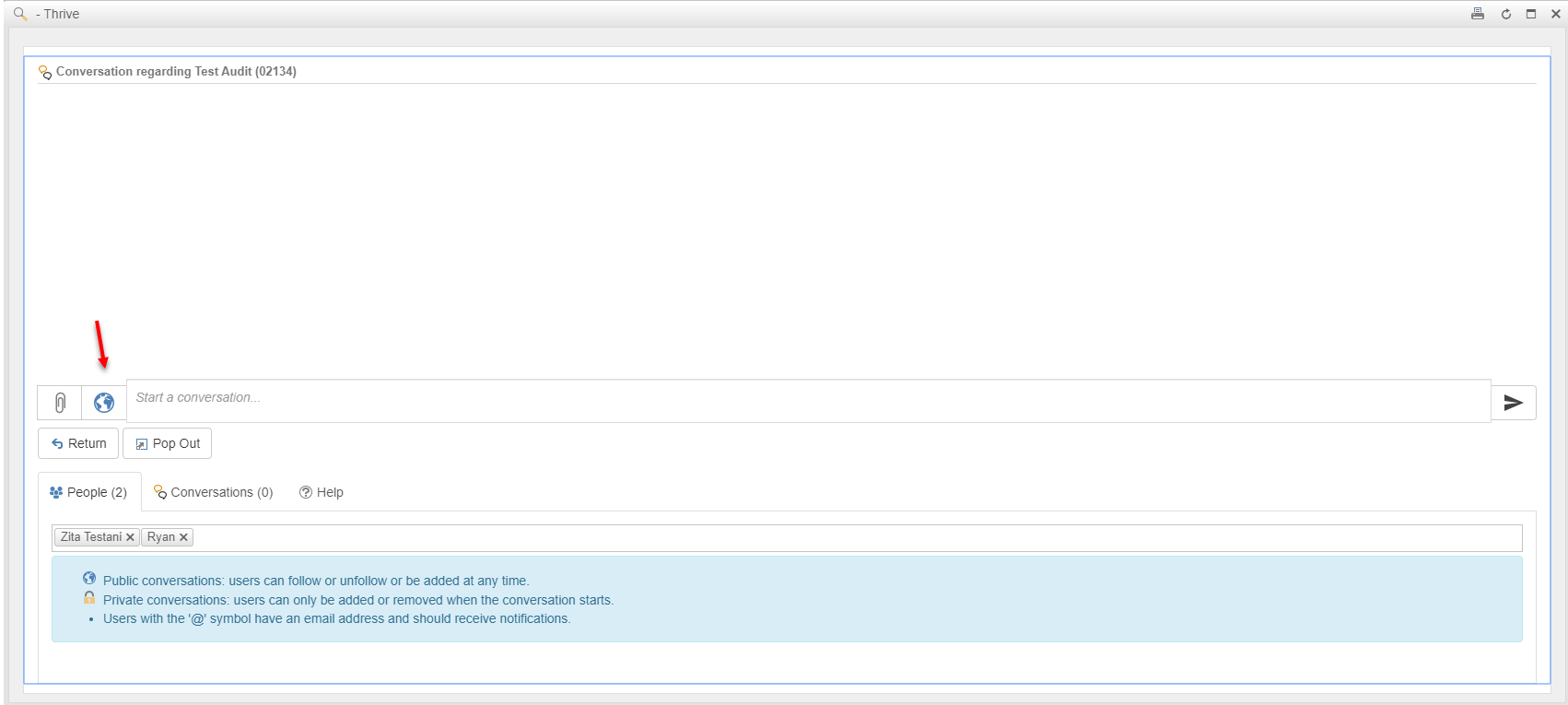 Private
Private conversation threads only show up for those who are added to the initial conversation thread. Users can only be added or removed when the conversation is created. If you are not on the conversation thread, you will not see that a private conversation exists. It is completely private to the users in that thread.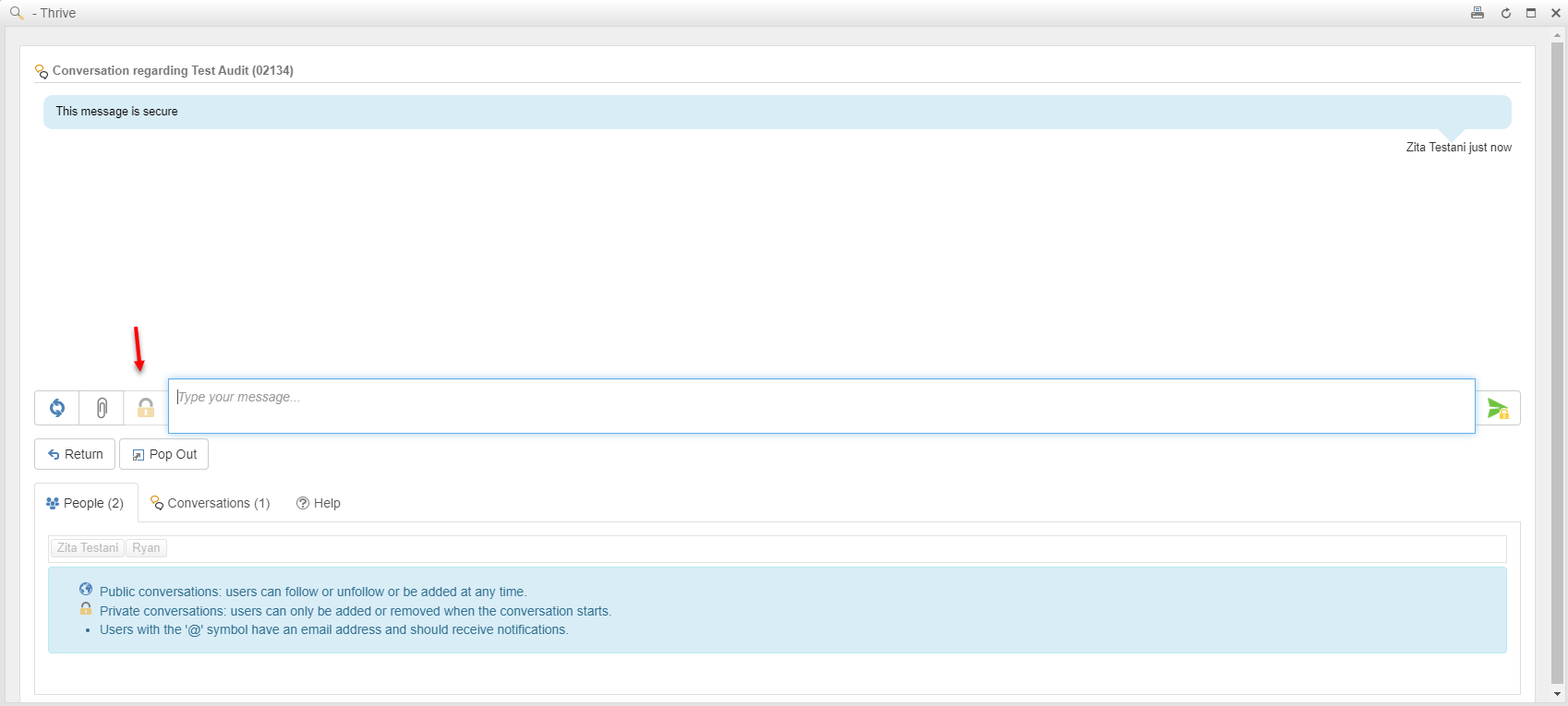 Threads
Thrive has the ability to create multiple conversation threads or chains around one particular project. To add a new thread, click "Add New" and you can start adding new users to the thread.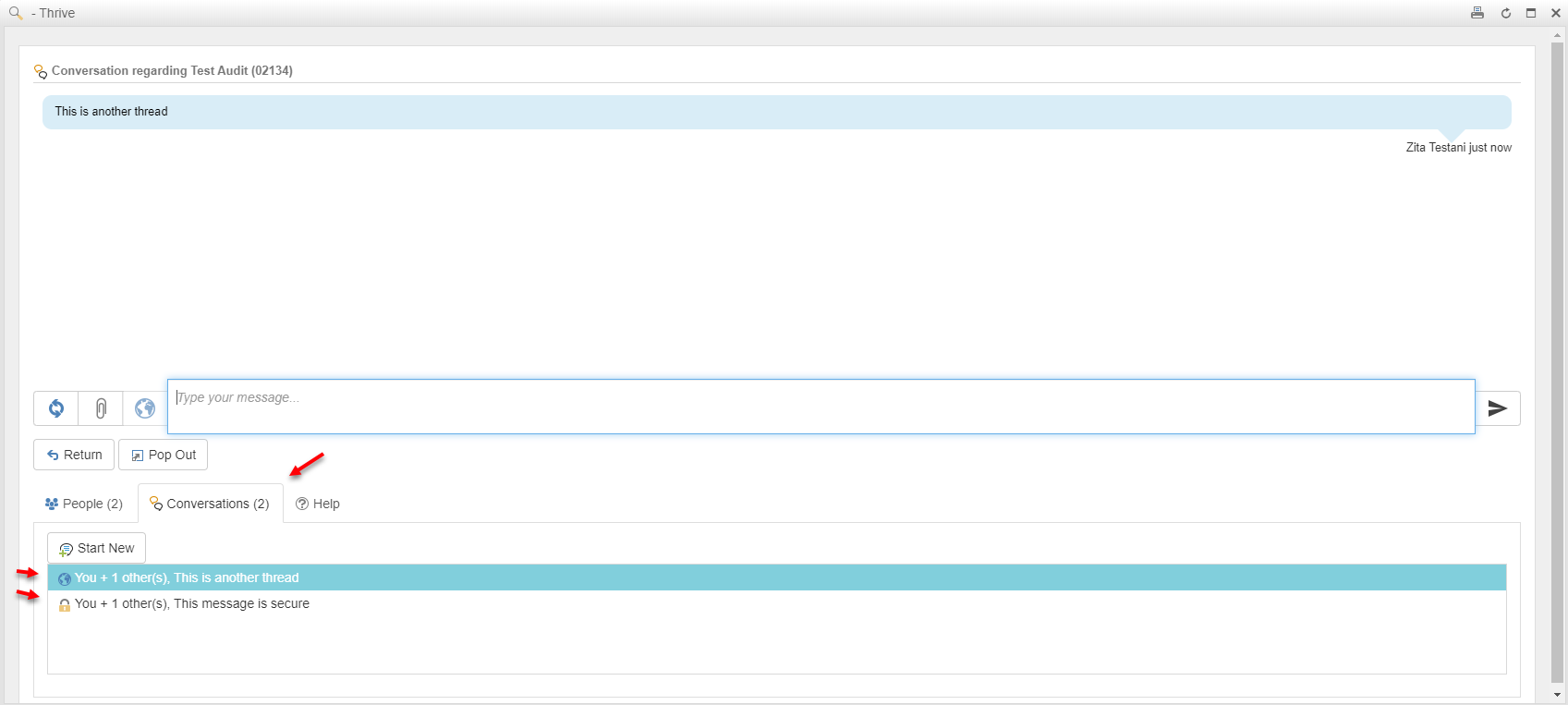 FAQs
---
Who gets notified of a discussion?
Anyone listed for the discussion that has an email address will receive a notification. Users without email will still be able to view the message within the application.
Tips & Tricks?
If you @mention someone, they will automatically be added to the conversation.